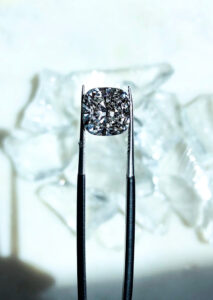 The city of Zhecheng in Henan is often known as the diamond capital of China, even as the province lacks diamond deposits. It is due to industrial clusters in China that produce diamonds and process those stones.
The superhard material's processing has long been a conventional pillar industry here. Over the last few years, Zhecheng has developed its sector of lab grown diamonds further. The factor that fueled the development is a strong requirement for jewelry with diamonds from customers in China.
The annual output of gem-grade diamonds from laboratories is around 7 million carats worldwide. Of that, the annual diamond production capacity of China is about 3 million carats. In China, the vast majority of diamonds are created in Henan laboratories. One diamond carat is about the size of a paper clip.
The existing proven diamond reserves in the world are around 2.50 billion carats, and they are not renewable and are tough to mine. Five years ago, the output of mined raw diamonds internationally reached around 150 million carats. Later, it dropped by around 5% annually. Two years ago, it reached around 100 million carats.
With the dwindling volume of mined diamonds, lab-created diamonds continue to disrupt the fine jewelry industry. It is more affordable to produce diamonds in laboratories, and these stones are proving an appealing option for millennials. Synthetic diamond production does not require as many carbon emissions as natural diamond mining, which makes it an environmentally friendlier option.
There is a high demand for engagement diamond rings among couples in China. Diamond jewelry pieces like bracelets and necklaces remain popular too, particularly with the emergence of a greater range of stylish pieces.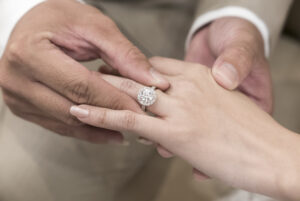 Given the shortage of diamond deposits here, China has been depending mostly on imported raw diamonds. Almost every diamond deposit in China is not good enough to be used in Jewelry, which makes importing and producing diamonds a must for the nation. Henan offers an alternative solution with artificial diamonds, so China need not rely on imported diamonds alone.
Growing diamonds in laboratories requires simulating the environment and conditions where diamonds naturally grow. Artificial diamonds are identical to mined diamonds in terms of their chemical, optical and physical properties. However, artificial diamonds are essentially unlike moissanite and zircon.
Diamond micron powder's production in Zhecheng accounts for 70% of the country's output and half of the export quantity of the chemical substance.