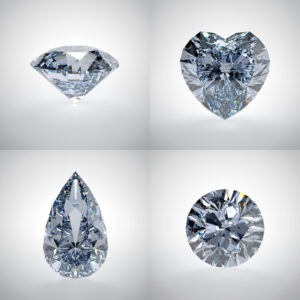 Lab-grown diamonds are in the market for quite some time but it has risen in popularity in the past couple of years. The main reason for the rise in demand is its low cost. Lab-grown diamonds are cheaper than natural diamonds and are often conflict-free. If you are buying lab-grown diamond jewelry, you need to make sure to prevent it from damage, or else it will lose its value.
Here are some tips that will help you in taking care of your lab-grown earrings, necklaces, rings, etc.
Regular Caring
To keep your lab-grown diamond gleaming for everyday wear and help you avoid lengthy soaks, you should clean your ring using warm water and a soft toothbrush.
When you're not wearing your ring, make sure it's shielded from anything that could harm it. We recommend keeping your ring in a ring box or the ring slot of a jewelry box, away from other items of jewelry that could harm the precious metal or cause stones to fall out. If you don't have the original ring box, a travel bag or pouch will assist safeguard the ring when traveling.
Proper Maintenance And Deep Cleaning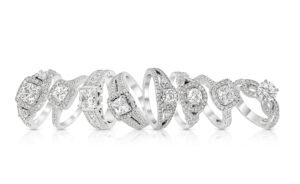 You should be checking your rings for loose stones, worn prongs, and other repair problems on a regular basis. An annual examination by a jeweler, as well as a basic polish and refurbishment, may maintain rings in top shape for long-term use.
Lotion, beauty products, cleaning supplies, and any other products that get on your hands can start building up under and around the diamonds with time.  Use a gentle toothbrush and mild soap blended with warm water to thoroughly clean your jewelry.
Dish soap is effective because it breaks up fatty deposits that cause diamonds to appear hazy or dull. Soak your ring for 10-20 minutes, if necessary, then carefully clean it with a toothbrush under hot running water. Make sure to clean under the diamond, as this is where buildups can form.
Take Insurance For Your Lab-Grown Diamond
To protect against the unexpected, it is recommended to take insurance for your lab-grown diamond engagement ring. Jewelry insurance can cover you in the event of a ring loss, a diamond loss, theft, or damage, among other things. While jewelry insurance can be added as a rider to a homeowner's policy, it is generally inadequate for claims other than loss or theft, and jewelry-specific insurance can give more comprehensive coverage for any potential issues.