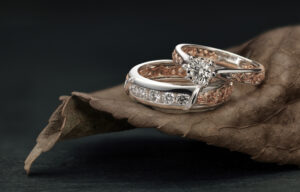 Adding side stones can be a great way to enhance the appeal, brilliance, and size of your rings. A wide variety of ring settings come with side stones including channel setting, pave setting, three-stone setting, halo setting, etc.
Small diamonds with lower carat weights will be usually chosen as side stones, as they are much affordable than big diamonds. Choosing side stones for your diamond rings is not an easy task, as there are several important factors you should consider before getting them.
The following are some of the important factors you have to notice before choosing side stones for your ring:
How Many Stones?
Selecting the number of side stones can depend on the ring setting. For example, if you choose a three-stone setting for your ring, it comes with one center stone and two side stones. Another popular setting is a five-stone setting, where you have to get four side stones.
Settings like channel, pave, halo, etc. has a large number of small stones. Hence, you have to choose a number based on stones required to surround the band or the center stone.
Size Of Side Stones
Consider how balanced the ring design will be before choosing the size of your side stones. The center stone will be the biggest diamond in the ring and the side stones should serve to highlight it. So the size of side stones should be in a way that they do not compete with the center stone. Also, if the ring design contains a couple of side stones set right next to your central diamond, then they should not be very small in comparison with the size of the center stone, as the ring can look out of proportion.
Selecting The Color Grade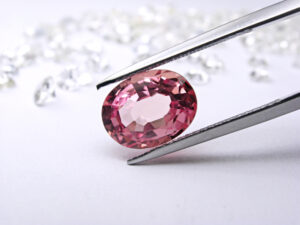 When selecting the color grade of your side stones, you have to be careful, as the difference in their color can be easily noticeable when they are set right next to the center diamond. So it is better to choose a color grade that matches the center stone to avoid any mismatch.
Choosing Fancy Colored Side Stones
It is possible for you to create a stunning contrast by choosing different colors for your center diamond and side stones. You can choose a colorless diamond for your center diamond and colored diamonds for side stones. To make them more affordable, you can get lab grown diamonds or alternative gemstones that can be less costly than natural diamonds.
All these factors are significant when choosing side stones for your ring. Make sure to consider them to make your diamond rings more appealing and attractive.