Creating custom-made rings can be a wonderful idea to personalize your engagement ring. You can feel more connected to a custom-made ring in comparison with getting a pre-designed ring from a jewelry store. When you choose to make your own ring, you can be involved in every aspect of its creation from choosing the design to selecting the jeweler and suggesting alterations in the final design.
Designing your own ring for engagement can be a satisfying and thrilling experience. The following are some of the best reasons for you to consider designing your own engagement rings:
Convenience
If you choose to buy a pre-made ring from a jewelry store, you might have to visit several shops for getting a ring that can suit your imagination. This can be a tedious and time-consuming process. But if you create your own ring, all these problems can be avoided. You can easily create a ring if you find the right design and jeweler. The creation of custom-made rings has become easy as never before, as a large number of online jewelers now offer this service. You can send them the design and get your dream engagement delivered to your doorstep.
High-Quality Ring
If you create your own ring, it will be possible for you to ensure its quality. You can choose the best stones and metals for your ring. Additionally, by finding a reputable jeweler, you can ensure that each and every component of your ring is created with great perfection.
Opportunity To Create Your Dream Engagement Ring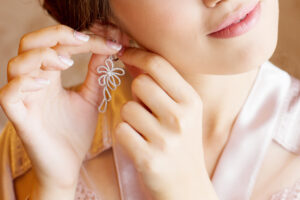 It might not be possible for you to get a pre-made ring with all the features you want in your dream engagement ring. But if you design your own ring, then you can choose each and every component including the design, stones, metal, etc. based on your requirements. Hence, making custom-made rings gives you the opportunity to create an engagement ring that perfectly fits your dream.
Get An Affordable Ring
Designing custom rings offers you the freedom to choose each component based on your budget. You can get lab grown diamonds instead of natural ones and choose gold instead of platinum to save money. If you cannot afford diamonds, then go for alternative gemstones.
So designing your own engagement ring can offer you a wide range of benefits when compared to getting a pre-made ring.