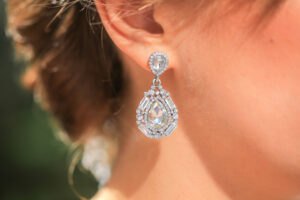 Choosing between loose and mounted diamonds can be a difficult choice to make when you are buying diamonds. Both the choices have their share of advantages and disadvantages. Knowing them will help you in making an informed decision. Hence, we evaluate the benefits and drawbacks associated with buying loose diamonds and mounted diamonds so that you can make the right choice.
Buying Mounted Diamonds
A lot of people prefer to get mounted diamonds, as it is the easiest choice. Buying diamond rings, pendants, earrings, and other pieces of jewelry can help to avoid the hassles associated with mounting a stone on your own.
However, buying mounted diamonds comes with certain disadvantages too. The major problem associated with this option is that it won't be possible for you to closely access the quality of the stone. A good portion of the stone will be covered by the metal when you get a piece of jewelry, so you won't be able to find out whether there are any damages, cracks, chips, or flaws hidden within the mounting.
Additionally, the metal of the mounting also influences the look of the stone. So, when getting mounted diamonds, it can be difficult for you to find out their real characteristics and features.
Another problem associated with buying mounted diamonds is the depreciation in their value. The value of mounted diamonds can greatly reduce over time in comparison with loose diamonds. Therefore, if you are buying diamonds with investment in mind, then it is not an ideal option.
Buying Loose Diamonds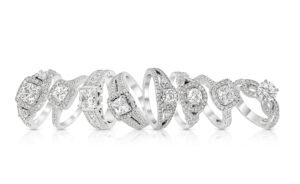 Buying loose diamonds allows you to closely inspect the stone. This can be beneficial to find out the flaws present in your diamonds including blemishes, inclusions, chips, cracks, etc.
Together with lab grown diamonds, natural ones also can be flawed. So, when you buy diamonds, it is important to analyze them closely to avoid spending a huge amount on a stone that is not worthy of it. When analyzing a diamond, make sure to consider different parameters like the color, cut, clarity, etc. All these features are crucial in determining the value of your stones.
Another benefit of getting loose diamonds is their better resale value. You can buy them as an investment, as their value won't depreciate much over time.
Additionally, buying loose diamonds allows you to mount them on a setting that you like the best. If you cannot find a piece of jewelry you like from your local stores, then you can get loose diamonds and create custom-made rings or other pieces of jewelry with them.