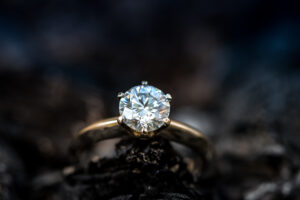 Lab grown diamonds are stones grown in laboratories under conditions that are favorable to the formation of good-quality diamonds that have the same characteristics as natural diamonds. Lab grown diamonds are environment friendly due to the absence of mining in sourcing the rough diamonds. They are also cheaper than natural diamonds due to the advanced technology used in their mass production.
Are Lab Grown Diamonds Real Diamonds?
Lab grown diamonds are real diamonds with the same crystalline structure of carbon atoms as that of naturally mined diamonds. They also possess the same physical, chemical and optical characteristics as natural diamonds. Both diamond varieties are well known for their strength and hardness which is rated highest on the Mos scale. Reputable jewelers who use lab grown diamonds in their jewelry often give a 100% buy-back guarantee for the stones purchased from them.
Are Lab Grown Diamonds The Same As Moissanites?
Moissanites are gemstones that have properties similar to that of natural and manmade diamonds. However, they are not real diamonds. Moissanites are referred to as diamond simulants. These stones can be cut and faceted in such a way that they replicate the brilliance of real diamonds. They are much cheaper than manmade diamonds and can be used in place of natural solitaires to get a similar appearance at a fraction of the cost of natural diamonds.
Are Lab Grown Diamonds Available In Different Colors?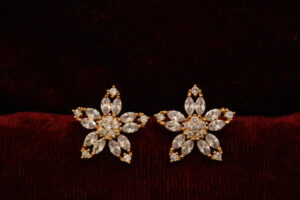 Fancy-colored natural diamonds are rare and are highly sought after by collectors and jewelers alike. Lab grown diamonds are also available in fancy colors such as pink, blue, yellow and red. These colored manmade diamonds are of the exact same quality as their natural counterparts. While natural fancy diamonds are very expensive, manmade colored diamonds can be purchased at a much lower price, without having to compromise on the appearance and quality of the stone.
Are Lab Grown Diamonds As Durable As Natural Diamonds?
Lab grown diamonds are as strong and durable as natural diamonds, both varieties of stones would withstand the pressure of time and usage in the exact same way. Lab made diamonds won't chip or break even after years of regular usage. Just like natural diamonds, lab made diamonds also won't lose their luster or become cloudy with time.
Lab grown diamonds are real diamonds that are ethically sourced. They are widely used in jewelry and in cutting and polishing applications. Their high quality and ample availability make them a great economical alternative to natural diamonds.