Diamonds are well known as the symbol of luxury, beauty, extravagance, and love. Many experts are of the view that artificial diamonds may replace conventional diamonds in the near future. A few factors that made them think so are growing concerns about the environment, environment-related issues such as climate change and natural disasters, and rising protests over human rights issues. How are these issues solved in the case of artificial or man-made diamonds? This article delves into lab grown diamonds in depth.
Are Lab Grown Diamonds The Future Of The Diamond Industry?
Many entrepreneurs are in doubt about whether they should invest deeply in artificial diamonds. The rising popularity of artificial diamonds in recent years and their appearance being identical to that of natural diamonds increase their prospects of replacing their conventional counterparts in the coming years. In comparison with the processes involved in the creation of natural diamonds, like mining, artificial diamonds can be manufactured in a capable laboratory setting and are environmentally friendly. The number of workers required is far less compared to that required in mining, which in turn drastically reduces the cost of production. This makes it a brilliant choice for those looking forward to purchasing diamonds efficiently.
Natural Diamonds And Their Black Side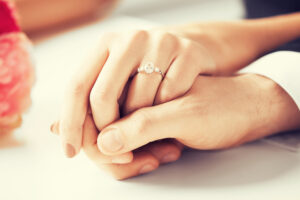 Mining is the major process involved in diamond production. The processes can have devastating impacts on the habitats of endangered species as well. Various reports in the media suggest that there are numerous cases of diamond mining involving child labor. This is a serious issue and an addressable concern. Human rights violations can be avoided completely if we rely on man-made diamonds. These diamonds carry the same physical as well as chemical properties as real diamonds. As consumers, we have a responsibility to be aware of these issues and to support sustainable and ethical practices in the industry.
For consumers who are more concerned about the environment and human rights issues, artificial diamonds may be the best option. Artificial diamonds, also known as lab-grown diamonds or synthetic diamonds, have made significant advancements in the past few years. In order to be able to replace natural diamonds, there are quite a few constraints that need to be overcome. One of the major challenges is production time. While natural diamonds take millions of years to form, artificial diamonds can take weeks or months to grow in a lab. This means that the supply of lab grown diamonds may not be able to keep up with the demand, particularly for larger or more complex diamonds.