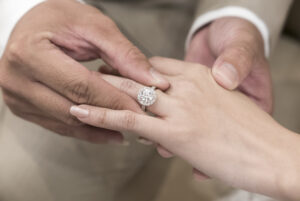 Canadian Singer Avril Lavigne's relationship history is well-documented. She was married to musician Deryck Whibley, a member of the band Sum 41, and Nickelback's headliner Chad Kroeger. Lavigne had come out of her relationship with Kroeger after she met singer Mod Sun. Lavigne and Mod Sun are now engaged, and her fans are paying a lot of attention to their romantic moment and one of the most beautiful engagement rings of recent times. Here is how everything happened.
Lavigne Is Officially Engaged To Singer Mod Sun
Several people dream of getting their romantic partners to propose marriage to them in a location that is as romantic and stunning as Paris city. Lavigne could realize that fantasy as her beau Mod Sun popped the question late in March this year in Paris. An Instagram post of the singer confirmed her engagement.
It is still not known when the musicians plan to marry, but fans are eagerly waiting for the nuptials. It will be the third marriage of Lavigne, so fans expect it to last longer.
Lavigne Owns A Unique Engagement Ring
As per a Page Six report, a jeweler from Beverly Hills custom-designed an engagement ring for Lavigne. Sun is among the many different celebrity clients of that particular jeweler. Celebrities such as Lana Del Ray, Hailey Bieber, and Kylie Jenner also have diamond rings from that jeweler.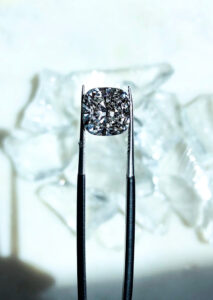 Lavigne's ring features a heart-cut diamond, a special shape for the celebrity couple. As the couple met for the first time in life, they were wearing heart-shaped, pave-set rings. After the meeting, they have not taken the rings off. Therefore, it was fitting that Lavigne's engagement ring served as a way of recognizing those original rings. It is such a popular ring that the jewelry brand has a much smaller version up for sale on its online site.
Sun had messages inscribed on the inside of the ring as well. Lavigne told People Magazine staff that the phrases 'Hi Icon' and 'Mod + Avril' are engraved in the ring. Lavigne revealed that 'Hi Icon' was the first thing that Sun said to her when they meet all those years ago.
How Did The Couple Meet?
Lavigne and Mod Sun met as the former was making her album entitled Love Sux, with tracks about her then breakup. Her first plan was to write some tracks with the other singer, but there was something more on the cards. The couple collaborated on the recent track 'Flames' as well.