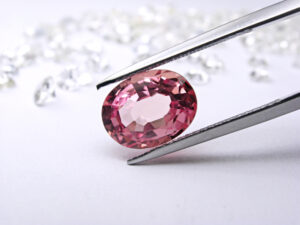 Lab made diamonds are fast gaining traction among diamond lovers as the pocket-friendly alternative to mined natural diamonds. Many first-time lab diamond buyers have several queries in their minds regarding the worth of artificially made diamonds. Let's take a look at whether or not lab grown diamonds are really worth buying.
Is The Price Worth It?
Lab grown diamonds with the same color, clarity, cut and carat may be priced 60% lower than their natural counterpart. While this might look like a completely logical buy in terms of cost, many may be skeptical about its resale value or its value as an investment. This can easily be understood once we realize that diamonds being an investment is almost a myth; unless you are investing in a rare stone in rarer color and clarity.
The diamond market is a relatively stable one and hence the value of small natural diamonds is not going to go up like other investments. Meanwhile, the technology of growing diamonds in labs is edging toward perfection. This will make high quality lab grown diamonds available at lower prices.
Is The Appearance Worth It?
Lab grown diamonds can be made in the same color and clarity as a mined diamond. Earlier, the size of lab made diamonds were a matter of concern because of the non-availability of large diamonds in the sector. That gap has now been bridged with diamonds as high as 155 carats made in laboratories. The appearance of all lab created diamonds are not the same. In fact, it might be surprising to an average buyer that lab made diamonds also have the same flaws as natural diamonds. While some may come out with good color and clarity, others may have lots of inclusions that make them almost useless to the jeweler.
Is The Quality Worth It?
All studies point to the fact that there is no change in the qualities of a lab made diamond when compared to a natural diamond. Both are made in different conditions; one inside the earth and the other in a laboratory. Other than the one difference, almost everything about them remains the same. Lab created diamonds can be optically, physically and atomically identical to natural diamonds.
Diamonds, whether mined from the earth or grown in a laboratory, have their value based on the 4 c's; color, clarity, cut and carat. While all the properties of these two diamonds match, choosing the right stone is the buyer's discretion.