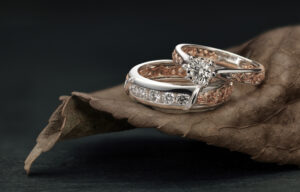 Diamond rings are frequently the first item that comes to mind when choosing an engagement ring or a piece of jewelry to mark a special occasion. After all, they stand for everlasting affection and are renowned for their beauty and durability. Although diamond rings are unquestionably a common option, they are not without their disadvantages. In this article, we will look at some of the drawbacks of diamond rings and why they might not be the best option for everyone.
High Cost
The expensive price of diamond rings is one of their biggest drawbacks. Diamonds are among the priciest gems available, and their price increases with their size and degree of flawlessness. Many people find diamond rings to be out of their price range because they can easily cost thousands or even tens of thousands of dollars. In addition to straining a couple's finances, this high expense can cause stress and even arguments.
Environment And Social Concerns
The social and environmental issues connected to diamond ring manufacturing are yet another drawback. The mining process can have a significant effect on the environment, and many diamonds are extracted from areas that are in conflict or where exploitative labor practices are common. Diamond mining can also be risky and frequently entails difficult working conditions. Even though there are some initiatives to develop more sustainable and ethical diamond mining methods, it can be difficult to guarantee that every diamond is obtained ethically.
Maintenance
To maintain diamond rings in excellent condition, they need regular upkeep and repairs. Despite being strong stones, they are still susceptible to wear-and-tear damage like scratches and chips. This may result in expensive upkeep costs that accumulate over time. Furthermore, diamonds need to be cleaned frequently to keep their brilliance, which can be time-consuming and require special cleaning supplies.
Social Pressure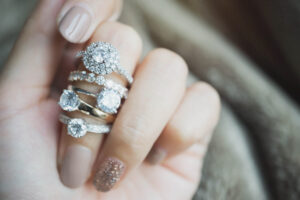 Last but not least, the expectation of owning a diamond ring is one of the biggest drawbacks. Couples may feel under pressure to buy diamond rings as a result of society's emphasis on them as a sign of fidelity and affection. Couples may succumb to this temptation and spend more than they can afford, or they may feel inferior if they cannot afford a diamond ring. Additionally, if a couple opts for a different style of band or decides not to have an engagement ring at all, this pressure may result in judgment and criticism from others.
In conclusion, despite the fact that diamond rings are undeniably stunning and stand for unending affection, they do have some disadvantages. Diamond rings may not be the best choice for everyone due to their high cost, environmental and social issues, need for maintenance and repairs, and societal pressure. Before deciding on the type of band to buy, it is crucial to carefully weigh these drawbacks and keep in mind that, rather than the size or price of the ring, what matters most is the love and commitment between two people.