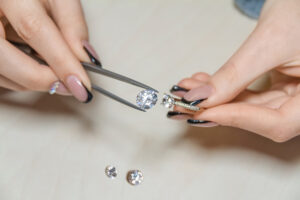 Diamond earrings have always been a mainstay of traditional jewelry. They are classic pieces that can add elegance to any outfit, but they come with a high price tag. Thankfully, there are lots of fashionable and reasonably priced options to diamond earrings. We'll look at a few of the top choices in this article.
Pearl Earrings
Diamond earrings can easily be replaced with pearl ones. They are classic and elegant, and they come in a range of colors and sizes. Pearls are versatile enough to be worn daily and go well with both professional and informal attire. The fact that they are inexpensive and won't break the budget is their best feature. You can choose from freshwater or cultured pearls, which vary in price depending on the size and quality.
Cubic Zirconia Earrings
A common substitute for diamonds is cubic zirconia. These artificial jewels have a diamond-like appearance, but they are much less expensive. You can find the ideal pair to complement your outfit because they come in a variety of colors and styles. Cubic zirconia earrings are a great option for anyone who wants the look of diamonds without the high price tag.
Gemstone Earrings
A great way to add color to your jewelry collection is with gemstone earrings. They can be found in numerous styles and a variety of hues. Everyone can find their perfect jewel, from topaz to amethyst. Gemstone earrings are great for adding a pop of color to any outfit.
Sterling Silver Earrings
Diamond earrings can be replaced with more fashionable and reasonably priced sterling silver earrings. They are strong, light, and simple to maintain. They come in a range of designs, such as clip, hoop, and dangle earrings. They're excellent for anyone with sensitive ears and are ideal for daily wear.
Gold-Plated Earrings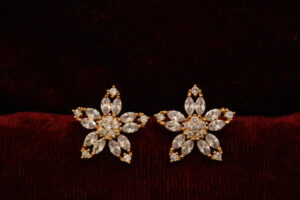 Gold-plated earrings are a great option if you're looking for a pair of earrings that look like gold but don't cost a fortune. They are constructed from a base metal, like brass or copper, and then have a thin coating of gold applied to them. You can find them in both traditional and contemporary designs, and they appear in a variety of styles. For anyone who desires the appearance of gold without the high price tag, gold-plated earrings are ideal.
In conclusion, diamond earrings are lovely and classic, but they are not the only kind of earrings available. You have access to a wide range of fashionable and reasonably priced options. Consider your personal style, your money, and the event when selecting earrings. You're sure to discover a pair of earrings you adore with all the options available.