There are a lot of important factors that you have to consider when choosing a diamond pendant for you. The following are some tips that can be helpful for you when choosing a diamond pendant:
Choose The Right Shape
The first thing to consider when choosing a pendant is its shape. Pendants are available in a wide variety of shapes. You can choose diamonds with different shapes including round, heart, oval, pear, etc. The shape of your pendant will be usually determined by the shape of the diamond mounted on it.
When choosing a diamond shape, make sure that the setting of the pendant can protect the vulnerable parts of the diamond.
Both natural and lab grown diamonds are available in different shapes.  You can choose lab-created stones if you are looking for affordable options. But if you are inspired by the history and uniqueness of natural diamonds, then there can be a wide variety of options for you to choose from.
Select A Metal For The Pendant
You can choose a metal based on your budget and the look you prefer for your pendants. The most affordable precious metal is silver, but it is also the least durable one. Gold is also a great option for your pendant. It is more durable as well as costly than silver. Yellow gold and rose gold can be a great option for you if you want a warm look for your pendant. But if you prefer something that complements your colorless diamonds, then white gold is the best option.
Another popular precious metal used for pendants is platinum. It is highly durable and hypoallergenic. But is also the most expensive precious metal.
Decide On The Setting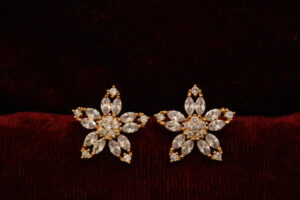 When selecting a setting for your pendant, you have to consider different factors including the visibility of the stone, durability, and overall safety. Some settings offer better visibility for the stone, but the protection will be minimal. Some other settings can provide better protection for your diamond, but the visibility will be less. Hence, carefully choose between protection and visibility when selecting a setting.
Determine The Quality Of Pendants
Whether you choose diamond pendants, diamond rings, or any other pieces of diamond jewelry, the most important thing you have to consider is the quality of the stone. Ensure that they come with grading reports so that you can analyze different quality attributes of the diamond.
When planning to get diamond pendants, make sure to consider these steps so that it will be easy for you to find the right option for you.