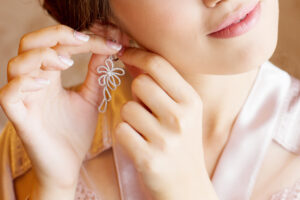 Diamond jewelry offers one of the best gifting options because of its great value and popularity. It can be a perfect way to showcase your love and care for your loved ones. But when getting a piece of diamond jewelry as a gift, you might be confused about choosing the right option, as there can be a wide range of options available in jewelry stores. Therefore, we list some of the perfect choices for you to get when planning to gift a piece of jewelry to your special ones.
Earrings
You can never go wrong by choosing simple stud earrings, as they fit into every women's wardrobe. Simple diamond earrings will be loved by everyone irrespective of their style and personal tastes.
But when getting earrings, you will have to get two diamonds which can be costly if they are of higher carat weights. If you prefer to gift diamond earrings, but cannot afford them then go for lab-created diamonds. Lab grown earrings can be far more affordable than earrings with natural diamonds. So by choosing synthetic diamonds for your gift, you can get bigger and better diamonds for more affordable rates.
Necklaces
Necklaces create a gift that she will cherish for her lifetime. The necklace you choose can be extravagant that comes with a lot of delicate designs and several gemstones, it can also be as simple as a small pendant hanging from a chain. You can make a choice based on your budget and her taste in jewelry.
Rings
Diamond rings are the most popular option when it comes to gifting.
The enormous number of options available for you makes it easy for you to get an option that fits her style and likes. Some of the popular rings you can consider include solitaire, pave, halo, cathedral, channel, tension, illusion, etc.
Bracelets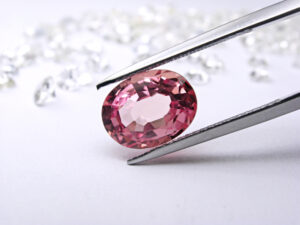 Diamond bracelets can be a thoughtful gifting idea that can be worn by your loved one all day. It can be a perfect reminder of your love and care for your special one. Also, diamond bracelets are available in a wide range of designs that can fit all budgets.
When purchasing diamond jewelry, you have to consider the quality of the diamond. In addition to this, ask for diamond grading reports to ensure that your stone has good quality and value.